---
Ranch Sales in Texas & New Mexico

---
Ranch Sales in Texas & New Mexico

---
Ranch Sales in Texas & New Mexico

---
Ranch Sales in Texas & New Mexico

---
Ranch Sales in Texas & New Mexico
Featured Listings
FFT Sutton County Ranch
Sutton County
Acreage: 3694.653 +/-
Price: $6,262,436.83
Lee, Lee & Puckitt is proud to feature the FFT Sutton County Ranch! Located approximately 8 miles south of Sonora on Hwy 277, this scenic historic ranch with gently rolling hills with lots of native trees. Improvements include a totally remodeled 3/2 home, steel fenced corrals and 3 barns, one windmill with storage, 4 submersible pumps, and two large water tanks. Hunting is considered good with whitetail deer, axis deer, and even blackbuck antelope. Lots of turkey and dove as well!
View Property

‣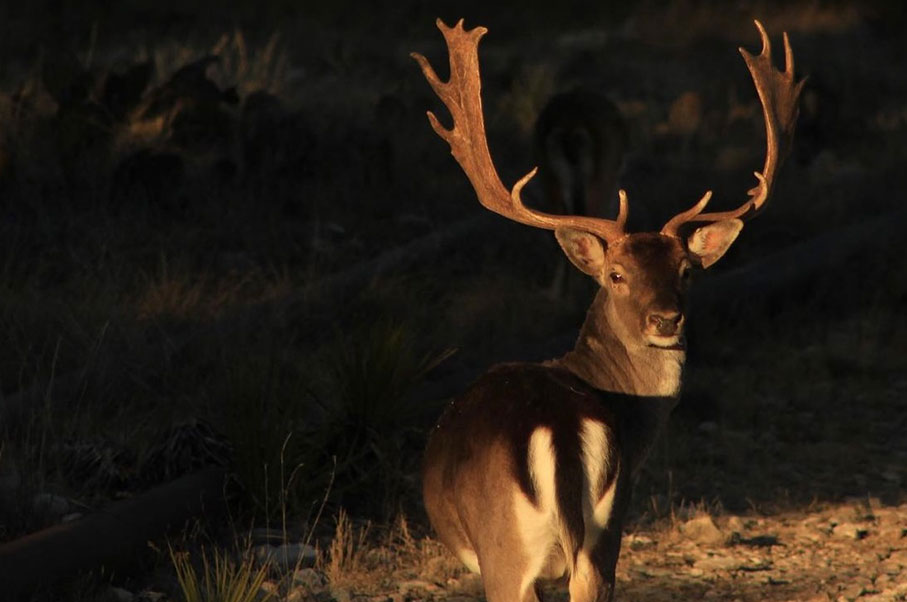 View Property

‣
Ranches By Region

Lee, Lee & Puckitt make finding ranch real estate in Texas & New Mexico easy with our quick select Ranches By Region tool. Click on any of the 5 Regions to locate listings in the desired areas.
LLP Services
Services for Sellers
When you sell your land with LLP you are partnering with one of the most trusted land sales teams in Texas. Additionally, we also offer a full suite of photography, videography, traditional and digital marketing services to all sellers free of charge.
Learn More

‣
Services for Buyers
Looking to buy ranch real estate in Texas or New Mexico? Lee, Lee & Puckitt Associates, Inc. is eager to represent serious buyers in their search for the perfect piece of land. Choosing LLP gives you the edge in finding the right ranch property at the right price.
Learn More

‣
Land Appraisals
Thinking about selling and don't know what your ranch property is currently worth? Lee, Lee & Puckitt's experienced team of land appraisers empower land owners with a detailed understanding of their property's true value within the current market.
Learn More

‣
Testimonials
"Lee, Lee & Puckitt Associates, Inc. sold two ranches for me in New Mexico in the past decade totaling 44,000 acres. Their professionalism was outstanding in every way, and it certainly added to the pleasure of doing business with them that they got a top price for me each time."
~Sam Donaldson~ Former ABC News Anchor
"Lee, Lee & Puckitt has always been above board in their real estate dealings. Their integrity, experience, and supreme knowledge puts them a cut above in the ranch brokerage business."
~ Kevin Kolb ~ Retired NFL Quarterback/Landowner
"I've been doing business with Lee, Lee and Puckitt since 1999. Tom and the rest of the folks at Lee, Lee & Puckitt are laid back no pressure Ranch Brokers and know their product before they go to market. Even if they don't have the listing, I try to get them involved because I trust them. Hell, I almost bought a ranch they had listed just so I could have the pleasure of dealing with them again but then I remembered Tom always liked to celebrate a closing with a lamb chop dinner. Good Honest People PS all jokes aside; Tom's lamb chops are pretty damn good!"
~Rooster McConaughey~
"Lee, Lee, and Puckitt has the unique ability to handle transactions of any size in multiple markets and utilize assets that most brokers find hard to acquire. Specifically, I enjoy doing business with people that are at the top of their game and not only understand the business but the needs of their client."
Dane Driver, Driver Ranches LP. Garden City Tx.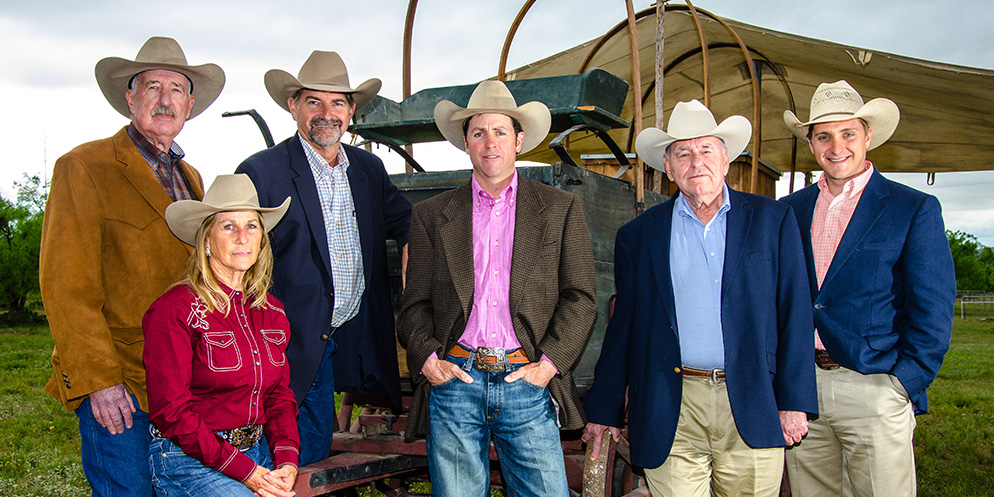 Left to right: Tom Lee, Elaine Lee, Lee Puckitt, Lee Hortenstine, Martin Lee, Lane Puckitt
Lee, Lee & Puckitt Associates Inc.
Lee, Lee & Puckitt Associates Inc. is a San Angelo, Texas based ranch real estate & ranch appraisal company. We specialize in selling and appraising properties for recreation, high game fenced hunting, oil and gas production, and agriculture all throughout Texas & New Mexico.
With over 100 combined years of ranch real estate sales experience, as well as being landowners ourselves, we are uniquely positioned as one of the top ranch real estate sales teams West Texas. In addition to representing buyers and sellers in Texas and New Mexico, we also have an client list consisting of serious national and international buyers.
Since 1962 Lee, Lee & Puckitt Associates, Inc. has facilitated over one million acres of closed agricultural land transactions and some four hundred thousand acres appraised throughout the south west. If you would like to learn more about LLP and our Agents, please click on the button below.